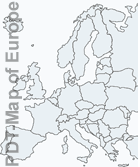 Euro-PDT newsletter:
If you would like to receive notice via e-mail about forthcoming events, special news or announcements of Euro-PDT please subscribe to our newsletter email list.

You can always be assured that your email address remains confidential with us. And you may unsubscribe from our email list at any time.